Top Website Design Company in Pretoria
Specialized in Business, Shop and Ecommerce Website Design
Your Website is the first lasting impression for your online client base. We make sure that the first thing people see is that you take pride in your business.
eCommerce Websites creates a virtual store where you can make sales from anywhere. 


Logo & Graphics design will pump feel and style into your brand and give it the TLC it deserves.


For all of your creative, professional and awesome designs we need a home and our hosting options provide the ideal space for them to thrive.
Want to get your site on the first page of Google? We offer professional 6 month and 12 month SEO packages to help your business grow online.
"At Etstar Website Designs Pretoria we offer top website design services partnered with pure passion and professionalism. Our goal is to embark on journeys with our clients through satisfying all their technical needs starting with email hosting and web design, as this will be the forefront we care about most of our partners.
We believe that the process of creating, designing and building a website should be a magical one. Not one that creates uncertainty or becomes a chore. Which is why we take it upon ourselves to assist our clients with every single detail from the very start to the very end. 
We help create content, make suggestions, source images and create/find anything needed for their website to be the best it can be.
We are based in Pretoria, Gauteng, South Africa but serve every single person in need of their dream website."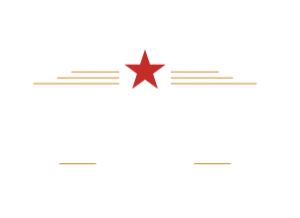 Website design, also known as web design is the process of creating website pages containing content (Wording and images) and styling (Colors and layout) and compiling them into one neat package for people to visit to find out more about your business or organization online. 
This process of website designing has been simplified over the years but a steady hand and an eye for great styling and presentation still creates a great need for web developers and website designing services. 
Choosing the right website design company is critical to ensure you have the correct support for your business' needs. 
We highly believe that all services surrounded website design should be offered by your website designer, so we offer a full range of all marketing, copywriting, logo design and hosting services.